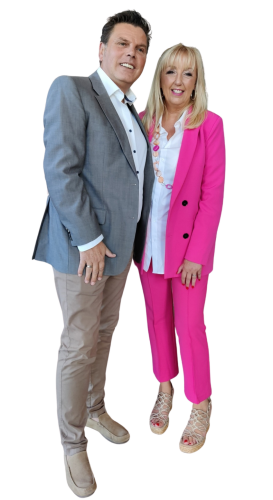 Tania Colman en François Thierie, nice to meet you...
Introducing Tania Colman and François Thierie: The Dynamic Duo Behind SUBLICASA!
Say goodbye to cookie-cutter real estate experiences and hello to a refreshing approach! As the proud owners of SUBLICASA, we embarked on a journey to redefine what it means to be a real estate company. Our motivation? A burning desire to prioritize our customers' needs above all else.
Having spent years working for another broker, we witnessed firsthand how many agents prioritized their own sales commissions over finding the perfect property for their clients. Important details and potential drawbacks were often swept under the rug, all in the pursuit of closing a deal. But we knew there had to be a better way.
That's why, when we established SUBLICASA, we made a firm commitment to elevate the standards of real estate agents in Spain. Honesty and transparency became our guiding principles. We may ruffle a few feathers with our straightforward advice, but rest assured, it's all in the pursuit of finding THE best investment for our customers.
At SUBLICASA, we don't shy away from discussing the pros and cons that matter most to you and your unique lifestyle. We understand that your property requirements are deeply personal, and we take that responsibility seriously. Your satisfaction and long-term success are our ultimate priorities.
So, if you're seeking a real estate experience like no other – one that combines fun, surprises, excitement, and unparalleled information – look no further. Discover the difference of working with Tania Colman and François Thierie at SUBLICASA. It's time to elevate your real estate journey to new heights of professionalism and satisfaction.